Project
Focusing on updating the mobile app first, we identified where the visuals were inconsistent with the experience. From there we were able to architect the web app.
The main goal was to focus on consistency & setting design guidelines. In the end, we were able to establish a clear product story, colors, typography, navigation system as well as other UI elements.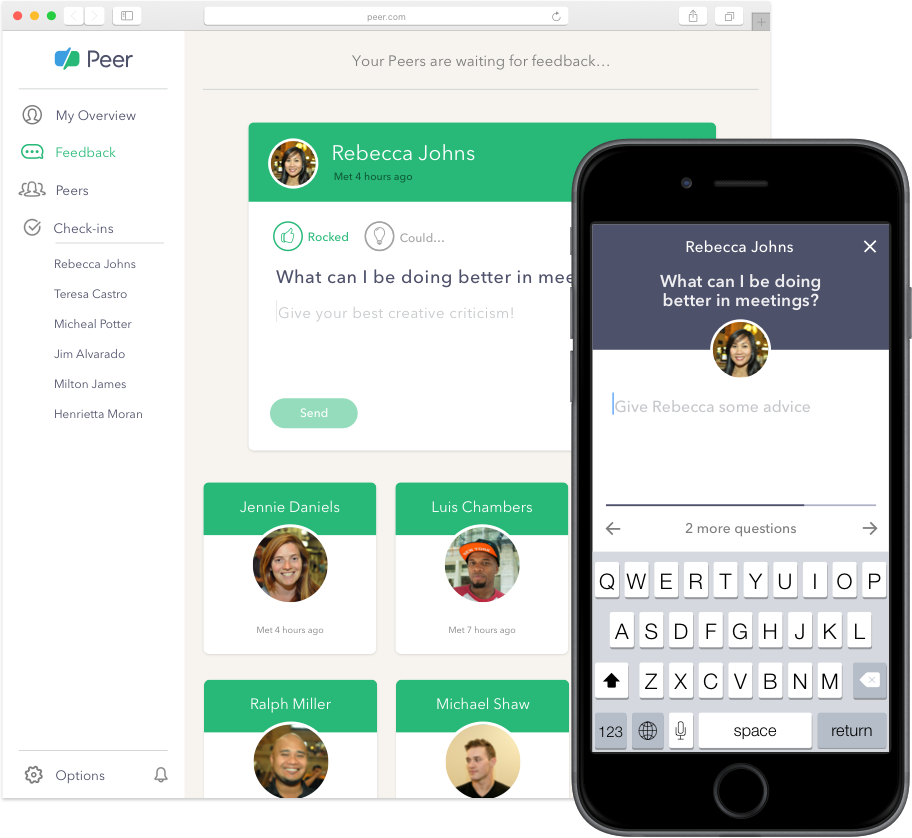 Manager/Admin Experience
Sorting out the experience of a manager was the next step. How would they view employee information to make proper assessments? The challenge was to not separate this from the existing peer-to-peer experience because a manager can be a peer as well. Identifying how this would work in the existing navigation was important. The rest of the UI consisted of mostly information design.